Your ads will be inserted here by
Easy Plugin for AdSense.
Please go to the plugin admin page to
Paste your ad code OR
Suppress this ad slot.
My friend Jibran just sent me this: LaTex editor for Google Docs via GData API. It is hosted on top of Google AppEngine infrastructure(cloud environment).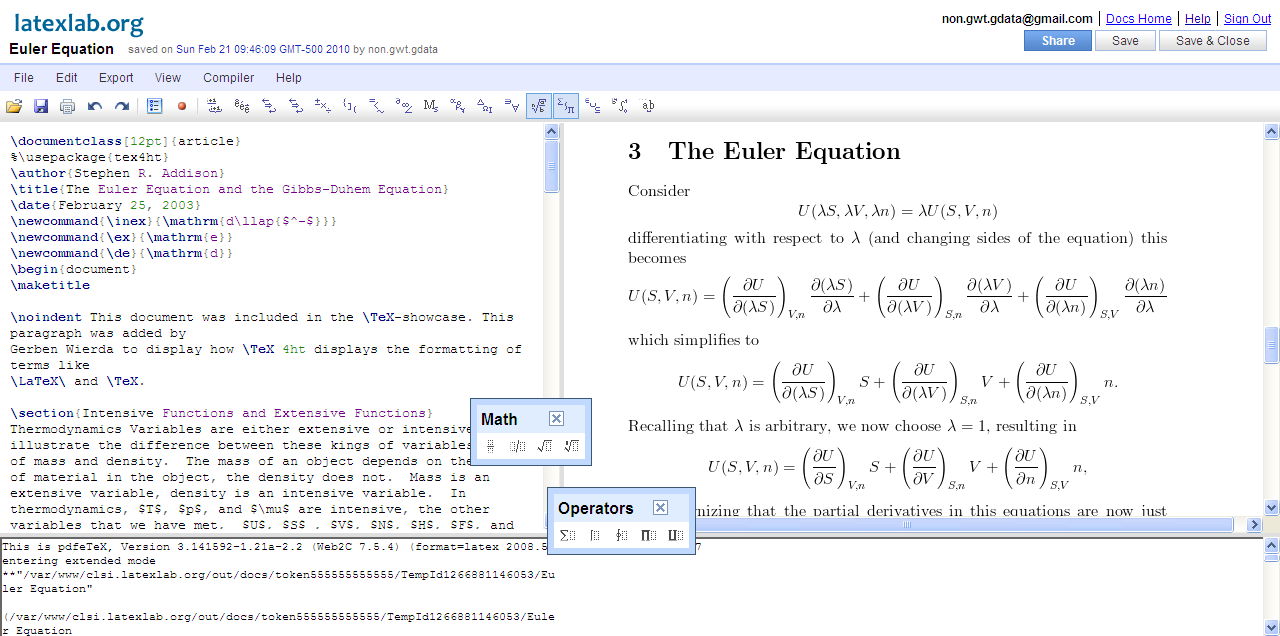 LaTeX Lab link : http://code.google.com/p/latex-lab/
Preview link: http://docs.latexlab.org/