Your ads will be inserted here by
Easy Plugin for AdSense.
Please go to the plugin admin page to
Paste your ad code OR
Suppress this ad slot.
Google (Nasdaq:GOOG) and Kingsoft (3888.HK) have suspended a cooperation that included the provision of a co-branded version of Kingsoft's "Powerword" translation software, Sina reported May 4.
A Kingsoft employee said that the two-year contract for Google's cooperation with Powerword had "basically expired," the report said, without specifying the employee's name. The parties will not continue to cooperate, and Kingsoft will no longer provide a product under the "Google KingsoftPowerword" name, the employee said.
Internet users said May 4 that the "Google" brand had been removed from both the name of the version's official website and the translation software's search function.
Previous rumors had said Kingsoft might suspend the partnership if Google withdrew from China, DoNews reports.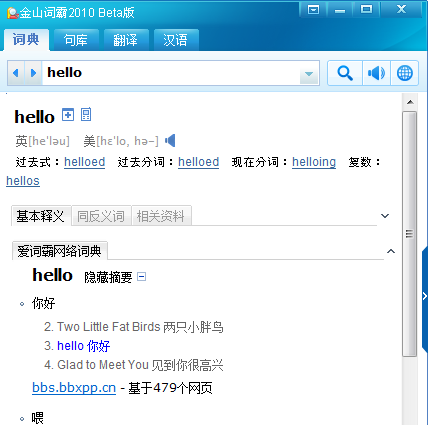 I have just checked the PowerWord which was installed in my laptop earlier, I remembered when I typed some word for translation some time ago, it used to came up some translations from Google web. Now all it came up is from Kingsoft Web Dictionary.